Read Time:
7 Minute, 56 Second
Stress has become an increasingly prevalent issue in today's fast-paced world. The need for effective stress management techniques is more important than ever, as the impact of chronic stress on both our mental and physical health can be severe. Chronic stress can lead to a range of negative effects, including elevated blood pressure, heart disease, and a compromised immune system.
In terms of mental health, chronic stress can contribute to anxiety, depression, and difficulty in coping with everyday challenges. It can also affect our ability to concentrate and make rational decisions. Clearly, stress can take a significant toll on our overall well-being.
Recognizing the detrimental effects of chronic stress, it becomes crucial to prioritize stress management in our daily lives. By implementing various techniques and strategies, we can effectively combat stress and its harmful effects. From physical activities such as regular exercise and deep breathing exercises to relaxation techniques like progressive muscle relaxation and music therapy, there are numerous ways to promote a healthier mind and body.
Effects of Stress on Mental and Physical Health
The effects of stress on both mental and physical health are far-reaching and significant. Chronic stress has been linked to a range of negative consequences, including a weakened immune system and an increased risk for diseases such as heart disease and high blood pressure.
When our bodies are under stress, particularly over a long period of time, our immune systems can become compromised. This makes us more susceptible to illnesses and infections, as our bodies struggle to fight off harmful bacteria and viruses.
In terms of mental health, chronic stress can contribute to the development of anxiety and depression. The constant worry and pressure associated with stress can take a toll on our mental well-being, making it difficult to cope with everyday challenges.
Beyond mental health, chronic stress can also manifest in physical symptoms. Headaches, digestive disorders, and muscle tension are common physical manifestations of stress. Additionally, sleep disturbances, fatigue, impaired concentration, and even aggressive behavior can all be consequences of long-term stress.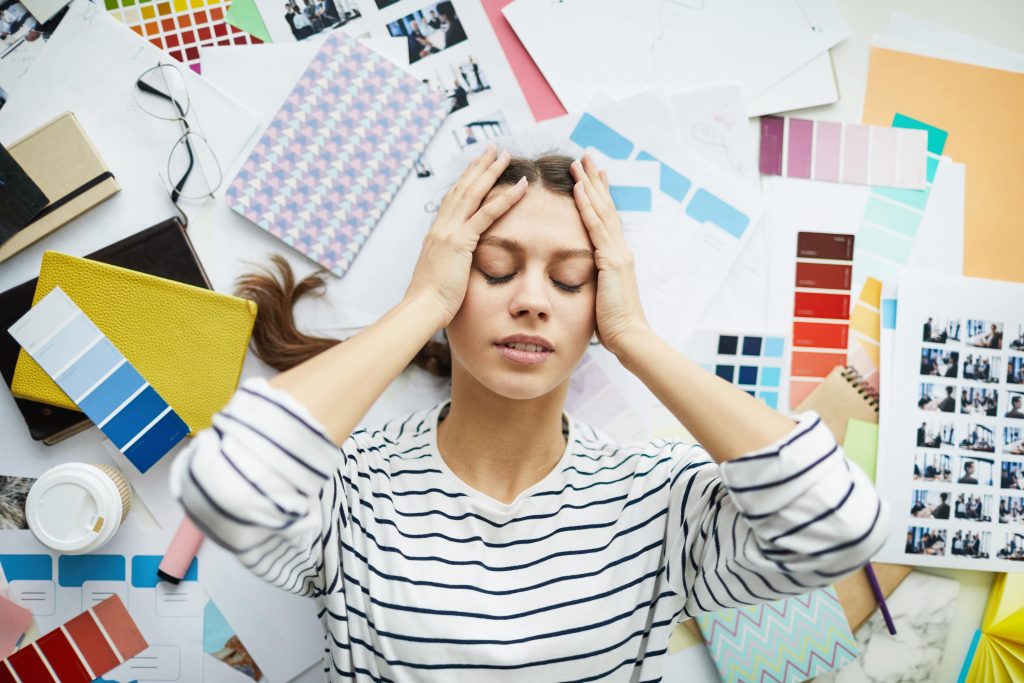 Healthy Diet and Regular Exercise
Maintaining a healthy diet and incorporating regular exercise into our daily routines are crucial components of effective stress management. Not only do these practices promote physical health, but they also have a profound impact on our mental well-being.
Engaging in physical exercise releases endorphins, commonly known as the "feel-good hormones," which provide natural stress relief. These chemicals help boost our mood and overall levels of wellness. Whether it's hitting the gym, going for a run, or practicing yoga, any form of physical activity can help alleviate stress and improve our mental state.
In addition to exercise, a healthy diet plays a vital role in managing stress. Consuming a balanced diet that is rich in vitamins and minerals can combat the physical and mental effects of stress. Specific vitamins, such as vitamin A, B complex, C, and E, have been shown to be particularly important for stress management. These nutrients support our immune systems and promote optimal brain function, helping us cope better with stressful situations.
Breathing Exercises and Progressive Muscle Relaxation Techniques
Breathing exercises and progressive muscle relaxation are effective techniques for managing stress and promoting relaxation. Deep breathing, in particular, can activate the parasympathetic nervous system, which helps counteract the effects of the sympathetic nervous system activated during times of stress.
Deep breathing involves taking slow, deep breaths, filling the lungs completely and exhaling slowly. This triggers a relaxation response in the body, reducing stress and anxiety. It increases oxygen levels, slows down heart rate, and lowers blood pressure, promoting a sense of calmness and well-being.
Progressive muscle relaxation involves systematically tensing and then releasing different muscle groups in the body. By focusing on these muscle groups and consciously releasing tension, this technique helps to reduce overall muscle tension and promote relaxation.
To practice progressive muscle relaxation, start with tensing and then relaxing the muscles in your toes, gradually moving up the body to include your feet, legs, abdomen, shoulders, arms, and face. It helps release physical tension, easing the mind and body into a state of relaxation.
These techniques can be practiced anytime and anywhere, making them accessible and convenient tools for managing stress. Incorporating breathing exercises and progressive muscle relaxation into your daily routine can provide effective stress relief, promoting a healthier mind and body.
Positive Self-Talk as a Tool to Combat Stressful Situations
Positive self-talk is an effective tool for combating stressful situations and promoting a healthier mind. It involves consciously shifting negative thoughts and replacing them with positive, encouraging ones. Our thoughts have a powerful impact on our emotions and how we perceive and respond to stress.
Negative self-talk, such as self-criticism or dwelling on worst-case scenarios, can increase stress levels and contribute to a cycle of negativity. It can perpetuate feelings of anxiety and helplessness, making it difficult to cope with challenging situations.
By practicing positive self-talk, we can manage our emotions and approach stressful events with a more optimistic mindset. Instead of focusing on the negative aspects of a situation, we can reframe our thoughts to be more empowering and solution-oriented. This shift in perspective can lower stress levels, increase resilience, and enhance our ability to take positive action.
Developing a habit of positive self-talk can provide numerous benefits. It helps improve our self-esteem and self-confidence, as we gain a more compassionate and supportive inner dialogue. It also promotes emotional well-being by reducing feelings of stress and anxiety. By acknowledging our strengths and acknowledging that we have the ability to overcome challenges, we can approach difficult situations with a greater sense of control and optimism.
Sources of Long-Term Stressors and Ways to Handle Them
Long-term stressors can have a significant impact on our mental and physical well-being. Identifying these sources of stress is key to effectively managing and reducing their impact on our overall health.
Some common sources of long-term stressors include work-related issues, financial difficulties, relationship problems, and health concerns. These stressors can create a constant state of tension and anxiety, which can have detrimental effects on our health if left unaddressed.
To effectively manage and reduce the impact of long-term stressors, it is important to develop practical strategies and techniques. Time management is essential in prioritizing tasks and avoiding overwhelming workloads. Setting boundaries is also crucial in maintaining a healthy work-life balance and preventing stress from infiltrating every aspect of our lives.
Seeking support from friends, family, or even professional counselors can provide valuable perspective and guidance in navigating through difficult situations. Creating a self-care routine that includes activities such as exercise, relaxation techniques, and hobbies can help reduce stress levels and boost overall well-being.
Heart Disease, High Blood Pressure, and Heart Rate Variability in Response to Stress
Chronic stress has the potential to cause serious long-term health consequences, including heart disease, high blood pressure, and heart rate variability. The relationship between stress and heart problems is well-documented, with prolonged stress contributing to the development of conditions such as heart attacks.
When we experience stress, our bodies release stress hormones that increase blood pressure and heart rate, preparing us for a fight-or-flight response. This can be beneficial in short bursts, but when stress becomes chronic, these physiological changes can take a toll on our cardiovascular health.
High blood pressure, also known as hypertension, is a major risk factor for heart disease. Chronic stress can lead to elevated blood pressure levels, putting strain on the heart and blood vessels. Over time, this can lead to the development of heart disease, including conditions such as coronary artery disease and heart failure.
Another effect of chronic stress on the heart is heart rate variability (HRV). HRV refers to the variation in time intervals between heartbeats and is an important indicator of cardiovascular health. Chronic stress can disrupt HRV patterns, potentially increasing the risk of cardiovascular events.
In addition to these direct effects on the cardiovascular system, chronic stress can also manifest physically in the form of symptoms such as chest pain, palpitations, and fatigue. These symptoms should not be ignored, as they can be early warning signs of heart problems.
Managing and reducing chronic stress is essential for maintaining a healthy heart and overall well-being. Implementing stress management techniques like exercise, relaxation techniques, and seeking support can be beneficial in maintaining a healthy stress response and protecting against stress-related physical effects. Regular check-ups with a healthcare provider are also important for monitoring blood pressure and cardiovascular health.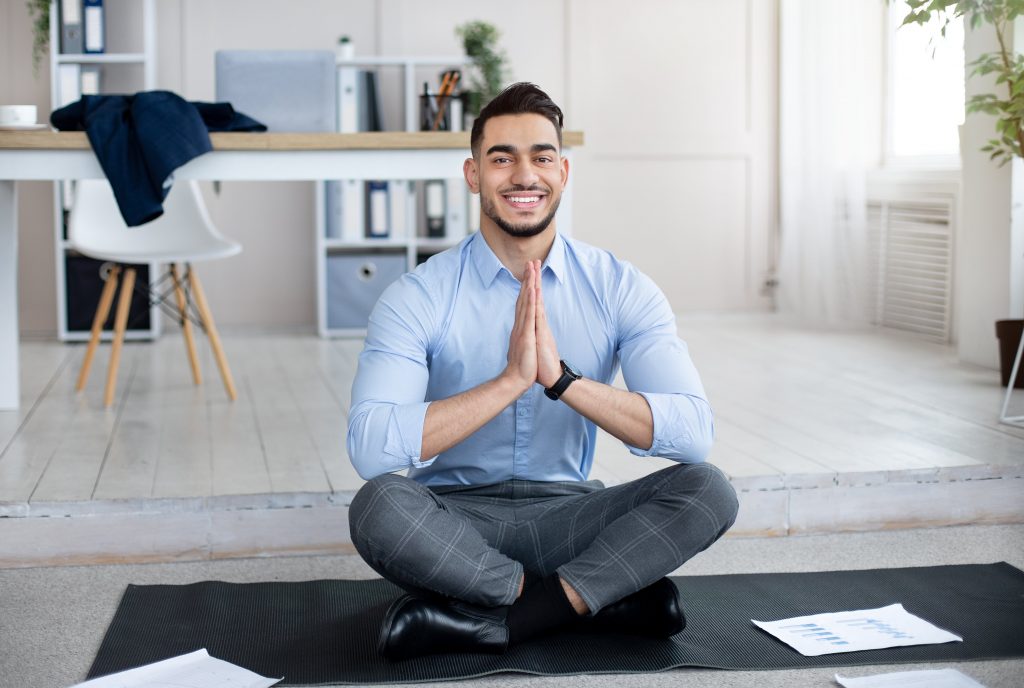 Conclusion
In conclusion, adopting stress management techniques is crucial for promoting both mental and physical health. A healthy diet and regular exercise provide a foundation for overall well-being and can help combat the negative effects of chronic stress on the body. Breathing exercises and progressive muscle relaxation techniques can be effective tools in managing stress levels and reducing the physical symptoms associated with stress.
Additionally, positive self-talk can help individuals navigate through stressful situations and enhance their resilience. It is important to address long-term stressors by identifying sources of stress and implementing effective coping strategies. By actively managing stress, individuals can reduce the risk of heart disease, high blood pressure, and heart rate variability. Prioritizing stress management techniques can lead to a healthier mind and body, allowing individuals to thrive in daily life and navigate through difficult times with resilience and ease.