Read Time:
12 Minute, 40 Second
Are you looking for the best sports and fitness blogs to help you achieve your health goals? Look no further! We have compiled a list of the top 10 sports and fitness blogs that offer expert advice, holistic approaches, and a wide range of fitness tips to support your journey towards a healthier lifestyle. Whether you are interested in strength training, weight loss, or just overall fitness, these blogs are your go-to resources. With their specialized content and dedication to providing valuable information, you can expect to find workout routines, healthy recipes, and inspiration from fitness professionals. These blogs understand the importance of a balanced life and offer guidance on incorporating physical activity and nutritious meals into your daily routine. Get ready to tap into a wealth of knowledge and motivation as you embark on your fitness journey with the help of these popular fitness bloggers.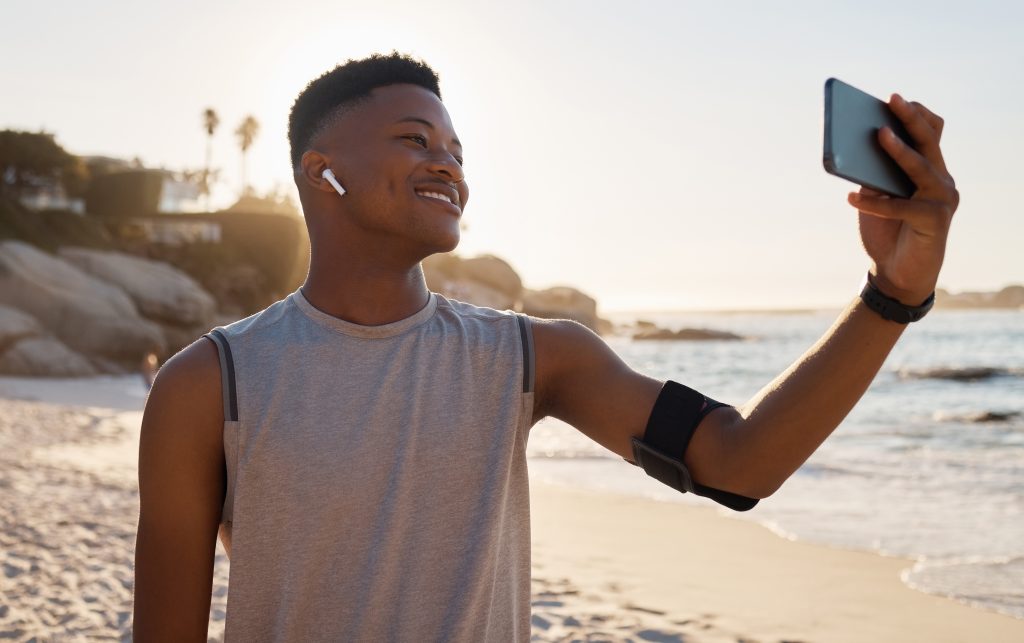 Top 10 Sports And Fitness Blogs To Consider
1. Nerd Fitness
1. Nerd Fitness (nerdfitness.com) – Nerd Fitness is the ultimate destination for beginner fitness enthusiasts who are looking to achieve a healthier lifestyle. With a mission to help nerds, geeks, and average Joes level up their lives, Nerd Fitness offers a supportive and inclusive community that welcomes individuals from all walks of life.
What sets Nerd Fitness apart is its focus on catering specifically to beginners. The blog provides a wealth of resources, advice, and support to help novices kickstart their fitness journey with confidence. From step-by-step workout guides to nutrition tips and mindset strategies, Nerd Fitness equips beginners with the knowledge and tools they need to make sustainable progress.
One of the standout features of Nerd Fitness is its online coaching program. With the guidance of experienced coaches, individuals can receive personalized workout plans and nutrition advice to suit their specific goals and needs. The program provides ongoing support and accountability, ensuring that beginners stay on track and motivated.
Additionally, Nerd Fitness offers at-home workouts for those who prefer to exercise in the comfort of their own space. These workouts are designed to be accessible and effective, making it easy for beginners to start building strength and improving their fitness levels.
For those who want to dip their toes into the world of fitness without committing to a coaching program, Nerd Fitness also provides a plethora of free resources. From articles and guides to informative videos and podcasts, beginners can find valuable information and inspiration to kickstart their healthier lifestyle journey.
2. Strength Training Secrets For Women
Strength Training Secrets For Women is a blog that focuses on providing women with valuable information about bodybuilding and nutrition. The blog aims to empower women to embrace strength training as a means of achieving their fitness goals and living a healthier lifestyle.
One of the main focuses of the blog is to educate women about the benefits of strength training. Through informative articles, readers can learn about the various techniques and exercises that can help them build muscle and improve their overall fitness levels. The blog also provides insights into the importance of proper nutrition and how it plays a key role in supporting strength training and bodybuilding.
In addition to workout and nutrition tips, Strength Training Secrets For Women offers articles that aim to keep women motivated on their fitness journeys. The blog recognizes that staying motivated can be a challenge, so it provides strategies and advice on how to overcome common obstacles and maintain focus and dedication.
Key topics covered in the blog include workout gear and fitness trends, providing readers with insights into the latest tools and equipment that can enhance their training experience. The blog also delves into the connection between fitness and nutrition, emphasizing the importance of a balanced diet to support muscle growth and overall health. Lastly, the blog explores the mindset of fitness training, offering guidance on developing a positive mental attitude and setting realistic goals.
Overall, Strength Training Secrets For Women is an invaluable resource for women looking to dive into the world of strength training and bodybuilding. It provides informative articles on bulk up techniques, nutrition advice, and strategies to stay motivated, making it an essential read for women who want to achieve their fitness goals.
3. Runners Connect
Runners Connect is a comprehensive blog specifically designed to meet the fitness and nutrition needs of runners at all levels. One of its standout features is the focus on building a supportive running community, where readers can connect with like-minded individuals and share their experiences.
The blog addresses various concerns that are specific to runners, such as dealing with knee pain. Through expert advice and informative articles, readers can gain insights into strategies for preventing and managing knee pain during their running journeys.
Another key benefit is the coverage of strength training for runners. Runners Connect recognizes the importance of incorporating strength training into a running routine to improve performance and prevent injuries. The blog provides detailed workout routines, technique tips, and guidance on how to integrate strength training effectively.
Furthermore, Runners Connect offers valuable information on finding suitable running gear. This includes reviews and recommendations for shoes, apparel, and accessories that can enhance comfort and support during running sessions.
By addressing the specific concerns of runners and providing practical solutions, Runners Connect ensures that readers have access to the information they need to optimize their training and achieve their running goals.
4. Fit Bottomed Girls
Fit Bottomed Girls is an alternative wellness blog founded by fitness professionals Jennipher Walters and Kristen Seymour. What sets Fit Bottomed Girls apart is their refreshing change of pace from the status quo approach to fitness.
Their blog takes a thoughtful approach to fitness, focusing on the importance of confidence and body positivity. Fit Bottomed Girls not only provides valuable information on nutrition-packed recipes and doable daily workouts but also emphasizes the importance of mindfulness and meditation in achieving overall wellness.
The fitness professionals behind Fit Bottomed Girls understand that wellness is not just about physical fitness but also about mental and emotional well-being. Their blog offers a wide range of content that promotes a holistic approach to health, encouraging readers to find joy in movement and to embrace their bodies at any fitness level.
Whether you're a fitness enthusiast looking for alternative wellness tips or seeking mindful exercise practices, Fit Bottomed Girls offers a wealth of invaluable information. With their focus on confidence and body positivity, Fit Bottomed Girls is a must-visit blog for anyone on a journey towards a healthier, more balanced life.
5. Breaking Muscle
Breaking Muscle is a top fitness website that provides high-quality information on exercise, fitness, health, and nutrition. With a wide range of content that caters to fitness enthusiasts, professionals, and business owners worldwide, Breaking Muscle has become a go-to resource for individuals looking to improve their physical well-being.
One of the standout features of Breaking Muscle is its coverage of fitness news. From the latest research on exercise and its effects on the body to groundbreaking trends in the fitness industry, Breaking Muscle keeps readers up-to-date with the most relevant and current information.
The website also offers a wealth of training workouts for individuals at all fitness levels. Whether you're a beginner looking to establish a workout routine or an experienced athlete seeking new challenges, Breaking Muscle provides tailored workouts that cater to individual needs and goals.
In addition to exercise, Breaking Muscle recognizes the importance of nutrition in achieving optimal health. Readers can find valuable advice and tips on how to fuel their bodies with nutritious meals and snacks, as well as information on supplements and dietary trends.
With its commitment to providing high-quality content on exercise, fitness, health, and nutrition, Breaking Muscle is a valuable resource for anyone looking to improve their overall well-being.
6. Greatist
Greatist is one of the most popular sports and fitness blogs out there, providing individuals with expert advice, informative articles, and actionable tips to help them achieve their health goals. With a focus on all things wellness, Greatist covers a wide range of topics including fitness, nutrition, mental health, and holistic approaches to well-being.
As a fitness blog, Greatist offers a wealth of fitness tips and advice to help readers improve their fitness levels and reach their desired goals. From workout routines and strength training exercises to high-intensity interval training (HIIT) and muscle-building techniques, Greatist provides valuable and practical information for individuals at all fitness levels.
Not stopping at just fitness, Greatist also recognizes the importance of a holistic approach to health. Their wellness tips cover everything from nutrition advice and healthy recipes to stress management and self-care practices. With this comprehensive approach, Greatist empowers readers to lead not just a healthier lifestyle but a balanced and fulfilling life overall.
When it comes to achieving health goals, Greatist is a go-to resource for expert advice and guidance. By offering a combination of fitness tips, expert advice, and a holistic approach to wellness, Greatist stands out as a top choice for individuals on their fitness journey.
7. Bodybuilding.com
Bodybuilding.com is a popular sports and fitness blog that stands as a go-to resource for fitness enthusiasts looking to build muscle, improve their physique, and achieve their health goals. With its comprehensive range of articles, workout plans, and expert advice, Bodybuilding.com has become a trusted platform for individuals seeking valuable information on working out, nutrition, and supplements.
Whether you're a seasoned gym-goer or just starting out, Bodybuilding.com caters to both men and women with its diverse array of resources. From workout plans designed for specific goals to detailed nutrition advice, this blog covers every aspect of fitness to help you on your journey. Additionally, Bodybuilding.com offers insight into the world of supplements, providing information on their benefits, usage, and effectiveness.
What sets Bodybuilding.com apart is its dedication to providing quality and evidence-based content. Their articles are carefully curated by fitness professionals, ensuring that readers receive reliable and accurate information. Whether you're seeking guidance on proper form, workout routines, or nutritional guidelines, Bodybuilding.com has you covered.
8. Fitness RX For Women
Fitness RX For Women is a leading sports and fitness blog that specifically caters to women's health and fitness needs. This blog offers a comprehensive approach to fitness, providing valuable content that covers various aspects of women's wellness.
Fitness RX For Women understands that every woman has unique fitness goals and requirements. With this in mind, they provide a wide range of content that addresses the specific needs of women in their fitness journey. From workout routines tailored for different fitness levels and goals to expert advice on nutrition and healthy habits, this blog strives to empower women to achieve their health and fitness goals.
One of the key features of Fitness RX For Women is its holistic approach to fitness. They recognize that a healthier life goes beyond just physical activity, and therefore, they cover topics related to mental health, balance, and overall well-being. By offering a balanced perspective, this blog encourages women to adopt healthy and sustainable lifestyle habits.
By following Fitness RX For Women, women can benefit from the expertise and guidance of fitness professionals and industry experts. The blog's content is backed by evidence-based knowledge and includes expert advice, making it a reliable source of information for women seeking to improve their fitness levels and overall health.
9. CrossFit HQ Blog
When it comes to sports and fitness blogs, the CrossFit HQ Blog stands out as a top choice for CrossFit enthusiasts. This blog offers a comprehensive range of articles and resources dedicated to CrossFit training, nutrition, and workouts.
Whether you're a seasoned CrossFitter or just starting your fitness journey, the CrossFit HQ Blog has something for everyone. It provides detailed workout routines, tips, and techniques to help you maximize your performance and achieve your fitness goals.
The blog is a go-to source for expert advice and inspiration. CrossFit HQ Blog features articles written by fitness professionals and industry experts, ensuring that the content is both reliable and accurate. Whether you're looking for information on proper nutrition for optimal performance or workout strategies to build strength and endurance, this blog has you covered.
In addition to providing valuable resources, the CrossFit HQ Blog also offers motivation and inspiration. It showcases success stories from CrossFit athletes who have achieved remarkable transformations, encouraging readers to push themselves and reach their full potential.
For anyone interested in CrossFit training, nutrition, and workouts, the CrossFit HQ Blog is a must-read. It provides the guidance and knowledge needed to excel in this challenging and rewarding fitness discipline.
10. News Tools
In the expansive world of sports and fitness blogs, News Tools at ffools.com emerges as a go-to destination for individuals striving to achieve their health goals. This blog, nestled in the general news niche, effortlessly integrates a dedication to sports and fitness, offering readers a holistic approach to wellness.
Navigating through the straightforward and user-friendly interface of ffools.com, News Tools invites fitness enthusiasts and sports aficionados alike to explore a rich repository of content. The blog is designed for everyone, from beginners to seasoned athletes, providing valuable insights that bridge the gap between the news cycle and the pursuit of health.
What makes News Tools distinctive is its commitment to simplicity. The blog doesn't overwhelm readers with complicated fitness jargon; instead, it breaks down sports and fitness topics into easy-to-understand articles. ffools.com transforms into a digital arena where news meets workouts, creating an accessible space for individuals at various fitness levels.
The sports and fitness section on News Tools isn't merely about trends; it's a guide to understanding the science behind a healthy lifestyle. Whether it's tips for effective workouts, nutrition advice, or the latest sports highlights, the blog caters to a diverse audience looking to make informed choices for their well-being. ffools.com becomes a virtual fitness coach, helping readers navigate their health journeys.
In essence, News Tools is more than a blog; it's a wellness companion that encourages and informs. Visit https://ffools.com to stay in the loop with the latest in sports and fitness, and let the content empower you on your path to achieving your health goals with practical, down-to-earth guidance.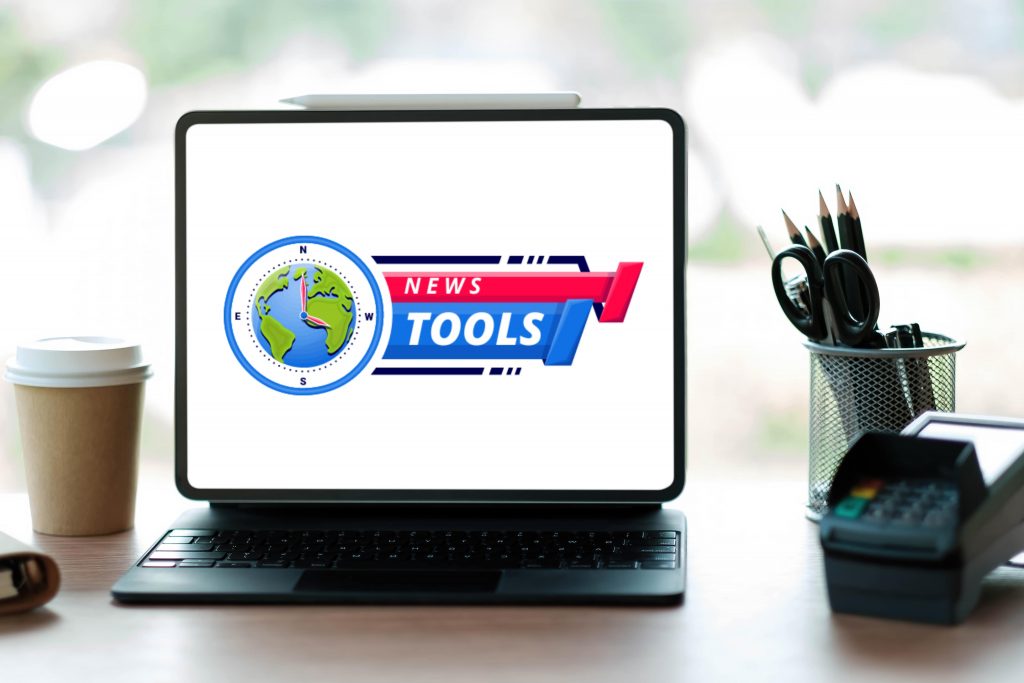 Conclusion
In conclusion, finding inspiration and support within the health blog community is essential for achieving our health goals. The Health Nerd is a valuable resource that provides expert advice on nutrition, exercise, and overall well-being. By offering a holistic approach to fitness, it empowers readers to make informed decisions and create a balanced lifestyle. However, for runners seeking specialized guidance, blogs like Run to the Finish can be invaluable. This running-specific fitness and nutrition blog offers valuable insights into injury prevention, strength training, and gear recommendations, helping runners optimize their performance and stay motivated. Ultimately, by engaging with these fitness and nutrition blogs, we can tap into a wealth of information, gain inspiration, and find the support needed to embark on our health journey with confidence and success.