Read Time:
7 Minute, 28 Second
In the fast-paced world of business, it is crucial for entrepreneurs and business leaders to stay ahead of the curve. As we gear up for 2023, several key trends are expected to shape the business landscape and offer new avenues for growth and success. From the integration of artificial intelligence (AI) and digital transformation to the significance of customer experience and environmental impact, these business trends will have a major impact on how companies operate and thrive. Furthermore, emerging technologies like virtual reality, wearable devices, and blockchain technology are set to revolutionize various aspects of business operations. By staying abreast of these trends, businesses can harness their potential, enhance customer satisfaction, and streamline their processes.
AI Improves Business Productivity
AI has revolutionized business productivity and is set to make even greater strides in the coming years. One particular area of AI that has shown immense potential is generative AI. This technology has the power to generate and analyze text, vastly improving customer experiences and optimizing various industries.
In healthcare, generative AI can revolutionize the field by generating accurate medical diagnoses, enabling personalized treatment plans, and improving patient outcomes. In software development, it can automate code generation and testing, reducing development time and improving overall efficiency. Additionally, in advertising, generative AI enhances the process of content creation, allowing for highly personalized and targeted campaigns.
The benefits of AI in improving customer service efficiency cannot be overstated. With AI-powered chatbots and virtual assistants, businesses can provide 24/7 support, resolve customer queries faster, and handle multiple inquiries simultaneously. This not only enhances customer satisfaction but also reduces costs by minimizing the need for human customer service representatives.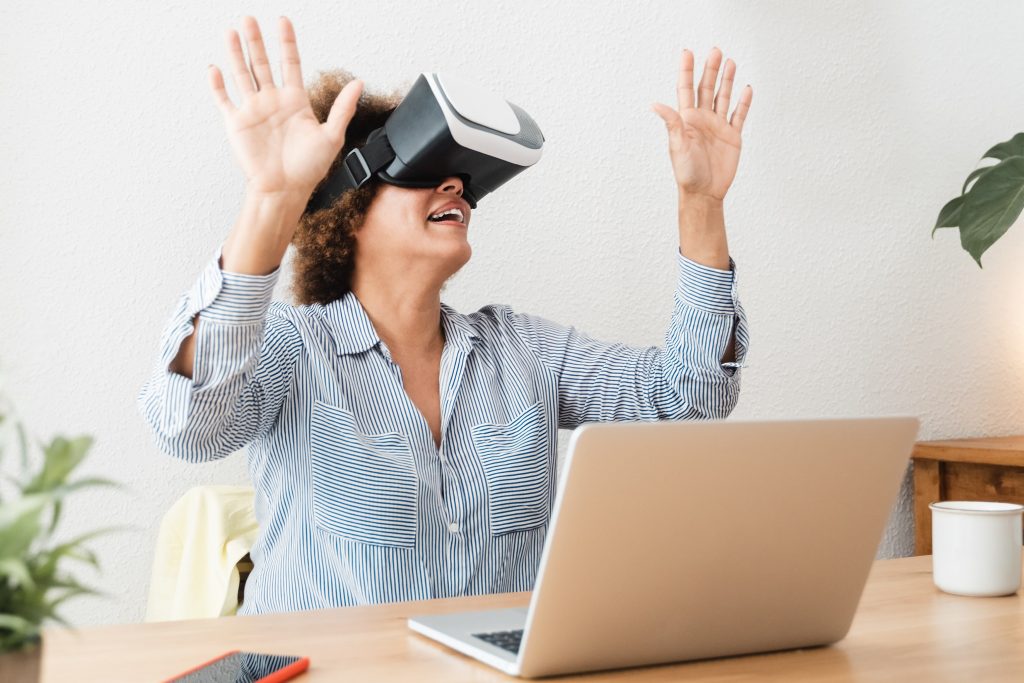 E-commerce Growth Persists Post-Pandemic
Firstly, the pandemic accelerated the adoption of online shopping as consumers sought safer alternatives to in-person retail experiences. The restrictions on physical stores and the fear of contagion prompted an influx of new online shoppers, which significantly boosted e-commerce sales worldwide.
The impressive surge in e-commerce sales during the pandemic is expected to continue and even expand in the post-pandemic era. According to eMarketer, global retail e-commerce sales reached $4.3 trillion in 2020, representing a remarkable 28% increase compared to 2019. This growth trajectory is projected to continue, with global e-commerce sales estimated to reach $6.4 trillion by 2023.
Several industries have experienced sustained growth in the e-commerce space. The retail industry, in particular, witnessed a significant shift toward online sales, with traditional brick-and-mortar stores pivoting their operations to e-commerce platforms to cater to changing consumer preferences. Other sectors such as food and beverage, electronics, and home goods also experienced substantial growth, as consumers increasingly turned to online channels for their purchasing needs.
5G Improves Data Collection and AI Abilities
5G technology is set to revolutionize the business landscape by improving data collection capabilities and enhancing artificial intelligence (AI) abilities. With its faster speeds, lower latency, and higher capacity, 5G enables businesses to collect and process large volumes of data in real-time, paving the way for more advanced AI applications.
One industry that stands to benefit greatly from the development of 5G is manufacturing. With 5G connectivity, manufacturers can gather real-time data from sensors and devices across the factory floor, enabling them to monitor production processes, identify bottlenecks, and make data-driven decisions to optimize efficiency. Additionally, the low-latency nature of 5G allows for near-instantaneous communication between machines, enabling faster response times and reducing downtime.
In the healthcare sector, 5G technology opens up possibilities for remote patient monitoring, telemedicine, and the seamless transfer of large medical files. With the ability to transmit high-quality video and support real-time data exchange, healthcare providers can leverage AI algorithms to analyze patient data more effectively and make accurate diagnoses. Furthermore, the ultra-reliable and low-latency communication of 5G ensures that critical medical applications, such as remote surgeries, can be performed with minimal lag and maximum precision.
To leverage 5G connectivity, businesses can integrate it with the Internet of Things (IoT). By connecting various devices, sensors, and machines, businesses can create a network that allows for improved operations and the launch of new services. For example, in manufacturing, IoT devices powered by 5G can enable predictive maintenance, ensuring that machinery is serviced before a breakdown occurs. In healthcare, IoT devices can monitor patient vitals, enabling timely interventions and remote patient care.
Businesses use Social Media for Advertising, Connecting with Communities, and Boosting Sales
In today's digital age, social media has become a powerful tool for businesses to advertise their products or services, connect with communities, and ultimately boost sales. Social media marketing has seen a tremendous increase in importance, with businesses recognizing the potential of reaching their target audience through platforms like Facebook, Instagram, Twitter, and LinkedIn.
One prominent trend in recent years is the rise in ad spend on platforms like TikTok. With its rapidly growing user base, TikTok has become an attractive platform for businesses to showcase their products or services to a younger demographic. The platform's unique algorithm and interactive features allow for creative and engaging ad campaigns that resonate with users.
Moreover, businesses are realizing the significance of building online communities through social media. By fostering a sense of belonging and creating spaces for interaction, companies can establish strong connections with their audience. Online communities allow businesses to gather valuable feedback, provide customer support, and turn loyal followers into brand advocates.
Micro-influencers are also proving to be highly effective in social media marketing. These individuals have smaller but highly engaged and targeted audiences. Collaborating with micro-influencers allows businesses to tap into their credibility and authenticity, resulting in better brand exposure, increased trust, and ultimately driving sales.
Lastly, social commerce is a burgeoning trend that offers immense potential for businesses. With the integration of e-commerce features into social media platforms, businesses can now sell products directly to their audience while providing a seamless and convenient shopping experience. Features like shoppable posts, in-app checkout, and personalized recommendations enhance customer engagement and drive conversion rates.
Companies Focus on Sustainability
Businesses in 2023 are placing a strong emphasis on sustainability by implementing Environmental, Social, and Governance (ESG) processes, investing in the circular economy, and improving their environmental impact. This shift towards sustainable practices is driven by the recognition of the urgent need to address climate change and the increasing demand from consumers for eco-conscious products and services.
By incorporating ESG processes into their operations, businesses are effectively integrating sustainability into their decision-making frameworks. This involves considering the environmental and social impacts of their actions, as well as addressing governance principles. Companies that prioritize ESG are better positioned to meet the expectations of stakeholders, attract sustainable investors, and strengthen their overall reputation.
Investing in the circular economy is another key strategy for businesses looking to minimize waste and reduce their environmental footprint. This approach involves designing products and services with a focus on durability, recyclability, and reusability. By implementing circular practices, businesses can extend the lifespan of their products, reduce the need for raw materials, and contribute to a more sustainable future.
Prioritizing sustainability offers several benefits for businesses, including increased customer loyalty. Consumers today are increasingly conscious of the environmental impact of their purchasing decisions and are more likely to choose brands that align with their values. By demonstrating a commitment to sustainability, businesses can build trust with their customers, foster long-term relationships, and enhance brand loyalty.
Furthermore, focusing on sustainability can lead to significant cost savings in the long run. By adopting energy-efficient technologies, optimizing resource usage, and implementing waste reduction strategies, businesses can reduce operating costs, enhance efficiency, and improve overall financial performance.
Many companies have already successfully integrated sustainability into their business practices. One notable example is Teemill, a sustainable fashion brand. Teemill utilizes organic and recycled materials, operates a closed-loop production system, and upcycles waste materials. Through their sustainable practices, Teemill has not only attracted a loyal customer base but has also established itself as a leader in the sustainable fashion industry.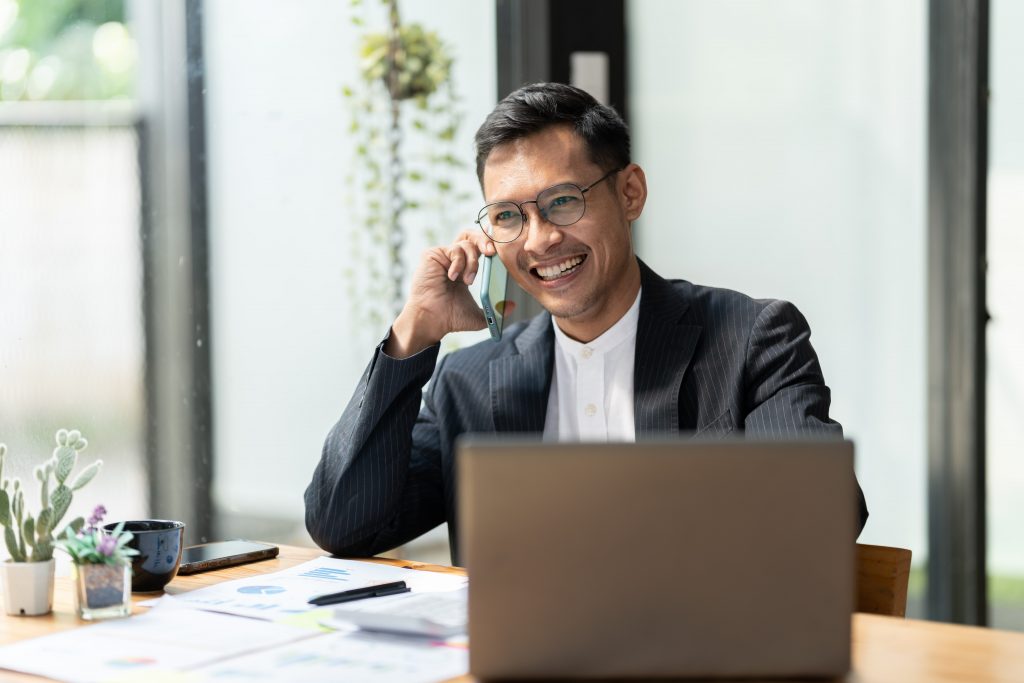 Conclusion
In conclusion, businesses in 2023 should pay close attention to the top five trends that are set to shape the landscape. Firstly, embracing artificial intelligence (AI) can boost productivity and efficiency, leading to improved business operations and customer experiences. Secondly, the growth of e-commerce presents immense opportunities for businesses to expand their customer base and increase sales. Thirdly, the advent of 5G technology enables faster and more reliable data collection, allowing businesses to gain valuable insights and make data-driven decisions.
Fourthly, leveraging social media advertising can effectively target and engage customers, leading to increased brand awareness and customer loyalty. Finally, prioritizing sustainability is crucial for businesses to align with consumer values and reduce their environmental impact. By incorporating these trends into their strategies, businesses can stay ahead of the curve, drive growth, and create long-term success.